2021 proved to be a year of economic recovery for Hong Kong. This was despite the introduction of a new national security law and subsequent fears about a brain drain. Hong Kong saw its economy grow from mid-2021, following six quarters of contraction. Overall, the economy grew about 6.4% in 2021, although the strong growth came off 2020's low base.
Featured Jobs
There is cautious optimism that this recovery will be sustained in 2022 despite a confluence of factors, including the uncertainty surrounding the Omicron variant of COVID-19, inflation, and geopolitical tension caused by US-China relations.
On a positive note, consumer spending in Hong Kong has been strong. Retail sales grew 8.5% in value terms for the first 10 months of 2021 compared to the same period in 2020. This was attributed partly to the second batch of e-vouchers disbursed by the government.
Hong Kong's labour market conditions in 2021 also improved, along with economic growth. The unemployment rate fell to 4.1% for the period between September 2021 to November 2021, an improvement over the 2020 rate of 5.8%. This trend is expected to continue, with many Hong Kong firms looking to add to their payrolls in the first quarter of 2022.
Related: The future of work in Asia
The Financial Services sector remains a cornerstone of the Hong Kong economy, contributing more than 20% to the city's GDP. As in previous years, those working in the banking and finance industry will continue to have among the best-paying jobs in Hong Kong in 2022. Among these, professionals in corporate finance, and private banking and wealth management, stand to take home extremely generous wages.
Specialised legal professionals, especially in the realm of compliance, as well as property and construction law, will also be in demand in 2022.
Talent acquisition continues to be a key priority for companies across the spectrum in Hong Kong. Many are still willing to offer competitive salaries to ensure they hire candidates with the requisite knowledge and experience in their fields, in what's shaping up to be a tight labour market.
To help you make informed decisions on your next job search, we've compiled a list of the highest paying jobs in Hong Kong this year, derived from our 2022 Michael Page Salary Report.
While the list features senior roles, it will help job seekers at any point in their careers, even fresh graduates, identify the sectors that will offer competitive salary packages and hire aggressively in the months to come.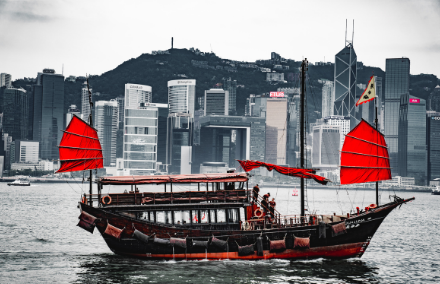 Top 10 highest paying jobs in Hong Kong for 2022
1. Chief Medical Officer
Hongkongers have the longest life expectancy in the world, a testament to the city's advanced Healthcare industry. By 2039, one-third of its population will consist of people over 65, which means that demand for quality healthcare is only set to grow.
With renewed emphasis on public health due to the COVID-19 pandemic, the smooth running of healthcare facilities has become a top priority globally, and Hong Kong is no exception. This comes under the purview of the Chief Medical Officer. As a high-level administrator in a critical function, this person stands to be one of this year's most well-compensated professionals, taking home an average annual salary of HK$3.5 million.
2. Head of Compliance
COVID-19 has accelerated the pace of digital transformation in the Banking and Financial Services industry. Compliance departments have had to keep pace with increasingly complex regulatory requirements using RegTech and more advanced technology solutions.
Alongside the mitigation of risks posed by financial crime, compliance professionals must now also grapple with issues related to ESG (Environmental, Social and Governance). A Head of Compliance that oversees regional markets, as well as one that specialises in Financial Crime Compliance and Anti-Money Laundering, can command upwards of HK$3 million per annum.
3. Head of Legal
Good lawyers will always be in demand. However, a Head of Legal working as in-house counsel in the Property & Construction sector will stand to earn an average annual salary of HK$3 million - more than their counterparts in other industries.
While the pandemic has caused a slowdown in construction activity, the Hong Kong government is not putting the brakes on large public infrastructure projects. It will continue to be the industry's main employer, and this is why legal professionals specialising in property and construction law will be highly sought after.
4. Chief Financial Officer
For reasons mentioned above, a CFO in the Property & Construction sector will earn a salary at the higher end of the spectrum - to the tune of HK$2.68 million per annum. This is close to what a Regional Chief Financial Officer - Accounting in Banking & Financial Services can expect to take home.
5. Executive Director & Above
It is impossible to overstate how important the Banking and Financial Services sector is to Hong Kong. Banks have proven exceptionally resilient in weathering the pandemic and the city's social unrest over the past couple of years.
Therefore, the hiring outlook in this industry continues to look rosy in 2022. An Executive Director, especially one in Sales & Trading in global markets, or in Private Banking and Wealth Management, stands to take home an average annual salary of HK$2.7 million per annum.
Related: 15 ways to prepare and succeed at virtual job interviews
6. Chief Information Officer
A good CIO is not only conversant with new and emerging technologies, but able to see how these can be aligned with business strategies.
Due to the COVID-19 pandemic, industries across the board needed to quickly digitalise to stay competitive. It should not come as a surprise then, that sectors as diverse as Consumer & Retail, Banking & Financial Services, Property & Construction, and Healthcare and Manufacturing are willing to pay their CIOs between HK$2.4 million to HK$2.6 million per annum.
7. Head of Human Resources
Besides traditional banks, Hong Kong's fintech sector is booming. Its eight virtual banks were launched to much fanfare. However, fintech companies based in Hong Kong that deal with insurance, blockchain and cryptocurrency, RegTech, and biometrics are also quickly making names for themselves.
Many of these are hiring aggressively, which means they need a Head of HR that knows exactly how to attract and retain top tech talent. A Head of HR in Financial Services and Fintech can expect to earn HK$2 million a year, which is at the higher end of the spectrum.
8. Head of Digital
Consumer spending was strong in Hong Kong in 2021, aided in part by the government's consumption-voucher scheme. Consumers are increasingly comfortable shopping online, with statistics showing that the value of online retail sales increased by 41.7% over the first 10 months of 2021, compared to the same period of 2020.
As the retail industry shifts its focus to e-commerce, companies will be looking for a Head of Digital to craft smart digital and performance marketing strategies to reach out to shoppers. A Head of Digital stands to earn HK$1.8 million per annum this year.
9. Chief Technology Officer
With online retail spending expected to continue its strong upward trajectory, Chief Technology Officers in this industry can expect to take home HK$1.8 million per annum, close to what their counterparts in the banking and finance industry will earn this year.
10. Digital Banking Director
A Digital Banking Director is projected to earn HK$1.7 million per annum. Although Hong Kong's online-only banks are a few years away from breaking even, many are planning to roll out more products to help them better compete with traditional banks and bring in more fees, especially in the realms of insurance and wealth management.
Our 2022 Salary Report provides a comprehensive look at the most up-to-date salary numbers in different industries and for all experience levels. Download a copy of our latest salary report here.
To find out how your salary compares to other roles and industries in Hong Kong, go to our Salary Comparison Tool. Are you seeking a new role? Click here for these available job openings now.
Disclaimer: Salaries can differ from company to company and depending on your skills, knowledge and experience.
Read more:
Workplace flexibility crucial for leaders to get right: report
Why a good talent attraction plan is the first step to retaining your best staff
8 must-have qualities of an effective leader
Join over 60,000 readers!
Get a free weekly update via email here and help kick start your career.